COVID-19 On-site Teaching Health and Safety Plan
COVID-19 On-site Teaching Health and Safety Plan
The health and safety of CNS students, faculty and staff remain our top priority. Since the onset of the pandemic the CNS has been diligently following public health directives and guidance.
This Health and Safety Plan details the activities and controls required to undertake on-site teaching and learning activities during the COVID-19 pandemic. These guidelines have been developed and updated in consultation with the Government of Newfoundland and Labrador (NL), Eastern Health Occupational Health (EH OH), Eastern Health Infection Prevention and Control (IPAC), and Memorial University (MUN), and are to be followed in addition to all other health and safety plans and procedures that would apply to teaching and learning under normal circumstances.
Failure to follow these guidelines could result in penalties, including dismissal from the building.
Guidelines
There are two entrances to Southcott Hall. During on-site/in-class learning, students are required to enter and exit through the Forest Road entrance. Faculty and staff are required to enter through the rear door of Southcott Hall. During remote learning, when coming on-site for labs or small group activities, students can enter through the Southcott Hall rear door.
Faculty, staff and students must make visible their Centre for Nursing Studies (CNS) issued identification at all times.
All faculty, staff and students are required to complete the electronic COVID Self-assessment tool (located at the bottom of this page) prior to every entry into any Eastern Health facility, including the CNS.
Faculty and staff are required, as per Eastern Health guidelines, to first contact their direct manager, and then Occupational Health at 709-777-7777, line 3, line 2, or email occhealth@easternhealth.ca should COVID symptoms, or isolation guidelines prevent them from attending the workplace. If you are an Eastern Health employee and do not receive a response from Occupational Health within one working day, you can refer yourself for a PCR test by emailing employeeswabbooking@easternhealth.ca.  
Students are expected to contact their faculty member should COVID symptoms, or isolation guidelines prevent them from attending labs, clinical, class, etc.
Masks cannot be lowered in labs or classrooms. Drinking and eating must be done outside the teaching and learning environment in designated areas where distancing can be maintained to ensure that everyone is protected as much as possible.
The Dr. L. A. Miller Centre cafeteria has now reopened. Students wishing to use the cafeteria for lunch are to limit only two students per table. For other designated areas in Southcott Hall, students are asked to limit occupancy to two students per room. Designated areas have been communicated to students. It is vital that masks only be removed when distanced 6 feet or greater while seated to eat or drink. Please wipe down any surfaces after use. We ask that time be limited in these designated areas to allow occupancy for other students to eat and drink.
When using the locker rooms, please ensure that you wipe down surfaces. Accel wipes will be available in the locker room.
Elevator occupancy has increased from two to six, however faculty, staff and students are asked to continue utilizing the stairwells while travelling between the basement, ground, first and second levels.
Eastern Health, including the CNS has a mandatory vaccine requirement for faculty, staff and students. Should a student require a vaccine accommodation, they must contact the appropriate program coordinator, as listed below. If you are eligible, it is strongly recommended that you consider getting a COVID-19 booster.
Eastern Health issued masks continue to be mandatory within all EH facilities, including the CNS. Masks should be well-fitting and three-ply, and are to be worn at all times in classrooms, labs, in clinical and practicum settings. Students may choose to wear their own N95 or KN95 masks to class and labs. Note that the effectiveness of an N95 mask depends on whether or not the wearer has been properly fitted. Masks are not required when in an office or study room alone. N95 masks are worn in the clinical area as deemed necessary through the Point of Care Risk Assessment.
Masks are available at the entrances of all Eastern Health facilities. Faculty, staff and students are requested to take a clean mask prior to exiting, to be worn when returning to the site. During specific learning activities, students will be issued face shields.
Faculty, staff, and students must practice personal hygiene by regularly washing hands with soap and water, when available, or by using approved alcohol based hand sanitizer when hand washing is not possible. Practice proper cough and sneeze etiquette. Cover your mouth and nose with your arm when coughing and sneezing and immediately dispose of used tissues in the trash.
Environmental Services sanitizes CNS learning spaces daily. Faculty and students are required to clean equipment, and other materials that may be used in the course of teaching and learning. Users must wipe down any contact points with the provided sanitation wipes once they have finished using the space or desk tablet arms are to be wiped and left upright after use.
Clinical Settings (in addition to the above)
Faculty and students who are entering a clinical setting and providing direct care to clients must AT ALL TIMES follow the guidance on personal protective equipment (PPE) for the unit assigned. If required by the unit, faculty and students will be advised to use the Point of Care Risk Assessment.
While in cafeterias and/or lounges in the clinical setting, the distancing requirement continues to be mandatory, and masks must be worn with the exception of when distanced, 6 feet or greater, while seated to eat or drink.
Any faculty member or student who has had a COVID-19 contact in the clinical setting will be notified by EH Occupational Health (OH), and will receive instructions on how to Upon receiving a call from OH, faculty and students must immediately inform the appropriate program coordinator.
Program Coordinators
                                          COVID-19 Self Screening Assessment
Scan the QR Code below, or type the URL into your browser and complete the form using a MUN email account.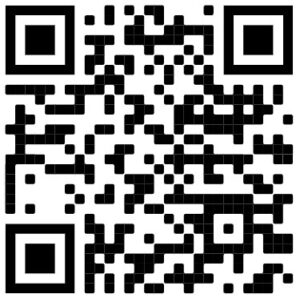 If you need a QR Code reader, the links for Android and iPhone are below.